Cyberpunk 2077 is an RPG that is played in the first person
A presentation of Cyberpunk 2077 was awaited with great interest , and finally the Polish studio CD Projekt Red has explained in a live encounter with the North American portal Game spot some very interesting features of the role-playing video game – one set in the universe of the role play and Cyberpunk 2020 pencil, from which borrows a system of roles that we choose at the beginning of the game and that will be more permissive than a traditional class system.
In this way, we will model the skills of our character as we progress. The title, on the other hand, is proposed as a game in the first person, but CD spokesman Projekt Red, creators of the The Witcher saga, has wanted to categorically rule out that this is why the game will end up becoming a shooter "It's not a shooter, it's an RPG," clarified the vocalist at E3 2018 .
The artistic director, assured that the videogame is "a story very close to the film noir," and had no problem admitting the science fiction classic Blade Runner . In this context we control V , a mercenary in the dangerous and violent metropolis of Night City , located in a future governed by different business corporations. CD Projekt guarantees that we can choose your genre, appearance and historical background through a powerful character editor. In addition, we have the certainty that you will have your own voice despite taking a subjective perspective.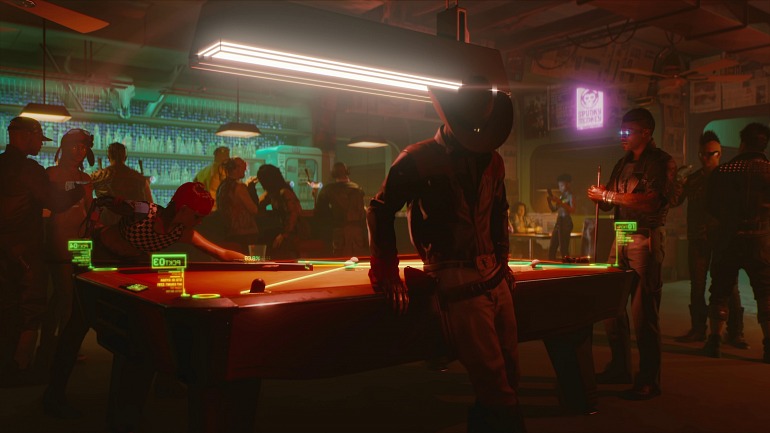 "The combat includes weapons and close combat ," said the official, who said they learned a lot from the action scenes of The Witcher III: Wild Hunt. "Although, logically, the approach is very difficult to be this time formulated in the first person." In addition, we will have three types of weapon: a powerful one focused on producing a lot of damage, other technologically more advanced and capable of penetrating through coverage, and a more intelligent one with tracking mechanics, for example.
There will be motorcycles and cars that we can drive, but the study does not yet want to provide too many details about the means of transport. What it did clarify is that the Night City in which Cyberpunk 2077 is set is a fictitious city, logically, set in a future California, with very different neighborhoods and a lot of diversity so that there is no option to get bored exploring it. If The Witcher's mapping was very horizontal, that of CP2077 will be very vertical.
From CD Projekt Red has also detailed how the mission system works . The main missions promise a story arc that will take dozens of hours to complete, and in them we will obtain experience and credits; while with the abundant secondary activities we will get only those credits that we can invest in different things. Along the way we will have to make use of the dialogue system- loaded with long-term consequences-that also reminds us of what you would expect from a game of the sorcerer.
Finally the Polish studio has sent an email where several images are attached, although the quality of them does not allow to see in splendor all his new work