PUBG Corp. withdraws copyright lawsuit against Fortnite
Peace reigns again between the two most famous games in Battle Royale mode. The producer PUBG Corp. decided to withdraw the lawsuit he had filed against Epic Games, ending the copyright infringement of PlayerUnknown's Battlegrounds.
The suit was withdrawn on Monday in a letter sent by PUBG Corp. to the lawyers of Epic Game Inc., ending the case. According to Bloomberg, the information was confirmed by the developer of PUBG, the legal representatives and the court in South Korea, where the process was requested. However, the reason for this withdrawal was not stated and neither is it known whether the two companies have reached an agreement. No further details were given.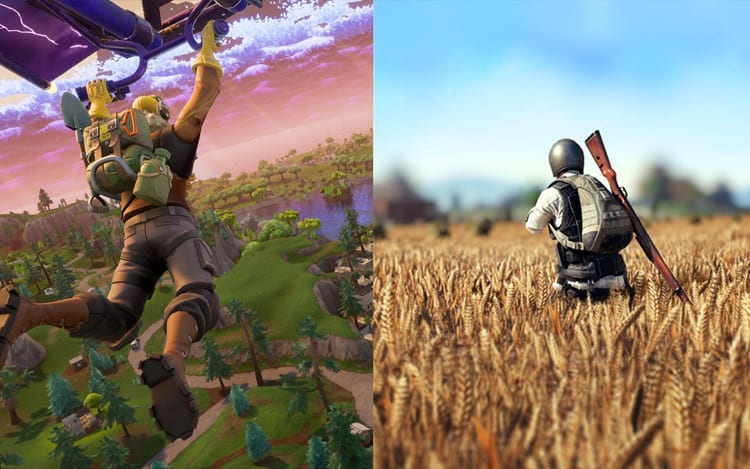 The battle of Fortnite vs PUBG is over? (Picture: Forbes)
As we explained in this post , the lawsuit had been filed in January this year, when PUBG filed a copyright infringement lawsuit against the Fortnite developer at the Seoul Federal District Central Court, through a threshold. PUBG alleged that Epic Games would have copied details of its game, as well as using its name to promote itself, without proper consent.
Both reached global popularity and are widely commented on the internet, mainly by its Battle Royale format, which was initially released by PUBG, and soon after, by Fortnite. The format began to be widely used in a variety of games, and PUBG also separately processed Netease Inc. for having created Rules of Survival and Knives Out based on their game.
But the real fight was (or still is) with Epic Games, mainly because the game has reached such a success that it ended up defacing the popularity of PUBG itself. Fortnite recently ranked second in revenue for its iOS version, raising $ 100 million in just three months after its release.
PUBG has relapsed, but with the introduction of news for its mobile version , it has also hit high sales numbers, increasing its revenue by 365% and raising $ 6.1 million.
While more information appears, we will update this post, stay tuned!