Steam will stop working on Windows XP and Vista in 2019
Through an official Steam post, Valve has revealed that the program will no longer receive support for Windows XP and Windows Vista. Both the store and the platform games will no longer run on these operating system versions as of January 1, 2019.
"This means that after that date, the Steam Client will no longer run on these versions of Windows. To continue running Steam and any games or other products purchased through the platform, users will need to upgrade to a newer version of Windows, "the site says.
This is because some of the platform's new tools use built-in features of Google Chrome that do not work on Windows XP and Windows Vista. In addition, Steam will begin to modify your security system, which makes it compatible only with versions above 7.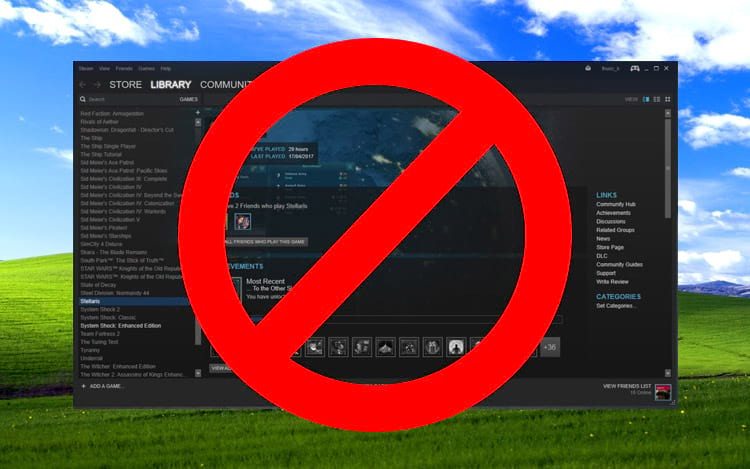 Steam terminates support in Windows XP. The company also says that by the end of this year, games purchased and released for Windows XP and Windows Vista will continue to function normally, but new platform tools may not be upgraded on such operating systems.
Valve says that in order for users to continue using the platform, an upgrade to a newer version of Windows is required.
It is worth mentioning that Microsoft itself had terminated support for both platforms for some time, XP, for example, stopped receiving updates in April 2014, and Vista was without support in April 2017. For that reason, from there to here, both have lost almost all of their user base. XP is still still used by 3.18% of people who have Windows installed. Vista, which has never fallen to the taste of users, does not reach 1% of participation.