The new Google Maps interface for Android begins to reach users
One of the innovations left by Google I / O 2018 was the new Material Theming , the new material design editor in which developers can customize the interface of their applications.
During the presentation of this theme editor, Google showed how the new aspect of some of its applications with Material Theming would be , and from today that new interface has begun to arrive at Google Maps for Android .
Google Maps with Material Theming
With the new design of Google Maps we find how the application goes to show a new text font , more rounded corners in the search bar and information cards, and new icons of contoured design .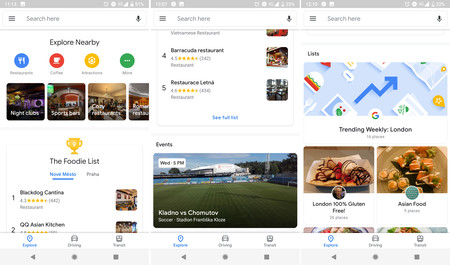 The application completely redesigns several sections of the application, such as the explore section to enhance the lists of recommendations to which we can subscribe to keep abreast of news and new locations in our city.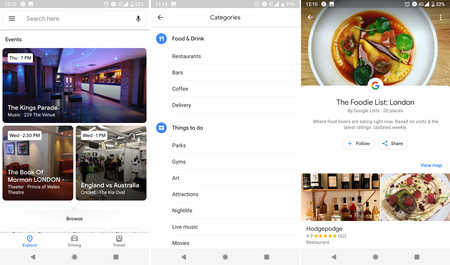 This new interface gives even more prominence to the images of places and events, showing its image occupying the whole card of its card. The new design bets for a clearer theme, eliminating the blue color of the action bar.
This new interface is currently in its testing phase and only very few users have already activated this new design in Google Maps. It is expected that over the next few weeks this new interface will reach the whole world.